Instructions for use of Sensor urinal flushometer
---
---
Buy the Sensor urinal flushometer, then disassemble it, check the instruction manual, and mark the installation according to the instructions. After deciding the installation location, use an electric drill on the wall to drill holes of a certain depth and diameter, and then lock them with screws.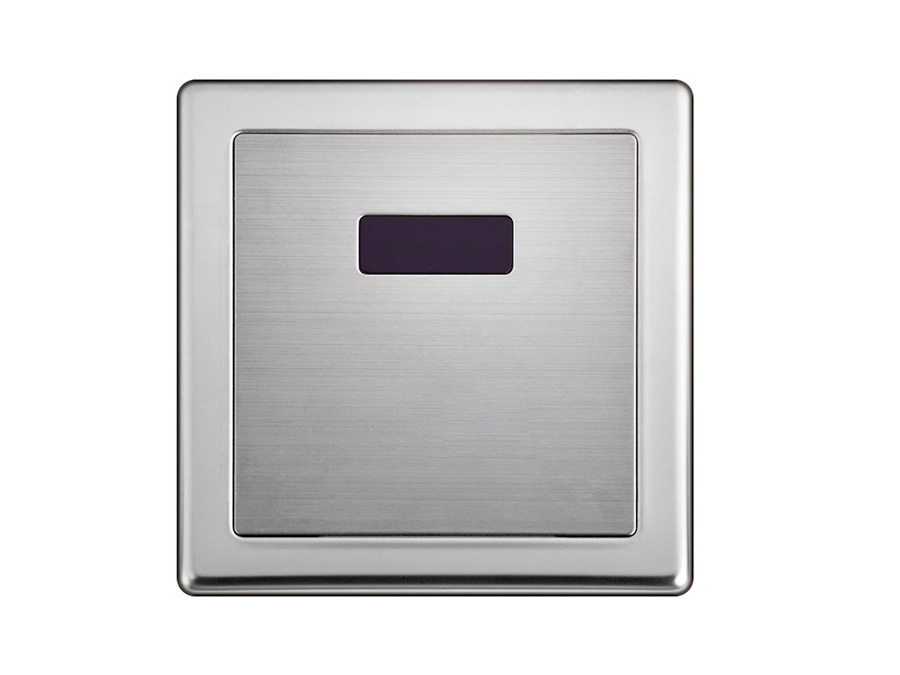 Continue to hit the wall with the power drill, punch out the conduit for the water pipes and wiring, and then install the pipes. And fix it with iron nails to complete the hydroelectric pre-embedding. Put these pre-buried water and electricity pipelines, fill them with cement, and then you can paste the wall tiles. Sensor urinal flushometer manufacturers tell you that after sticking the wall tiles, dry the cement powder of the urinal sewage outlet, attach the water hole rubber ring, hang the urinal on it, lock the screws, and then you can test the water.
Sensor urinal flushometer manufacturers tell you that the advantage of pre-embedding is that the pipeline is not exposed to the air and prolongs the service life. The pipeline is pre-buried, and the decoration is more beautiful.
Sensor urinal flushometer is a kind of sanitary equipment, simple and sanitary. Applying the principle of infrared light reflection, the infrared light emitted by the infrared transmitting tube is reflected by the human body to the infrared receiving tube. When people use it, the signal is processed to control the solenoid valve to open the water.
---
china Sensor urinal flushometer Wholesale Price ,Low price Sensor urinal flushometer from China manufacturer