Construction of the Sensor urinal flushometer
---
---
Sensor urinal flushometer is the valve for flushing the toilet. There are many types of flush valves, such as foot-operated flush valve, delayed flush valve, induction flush valve, etc. The principle and use of different types of flush valve The methods, advantages and disadvantages are different, so when choosing a flush valve, it should be selected according to the actual situation. Sensor urinal flushometer manufacturers tell you that the general urinal flushometer will use the induction type, because it is suitable for use in various occasions, it is flushed by induction, so it is more convenient. Induction urinal flush valve has many advantages.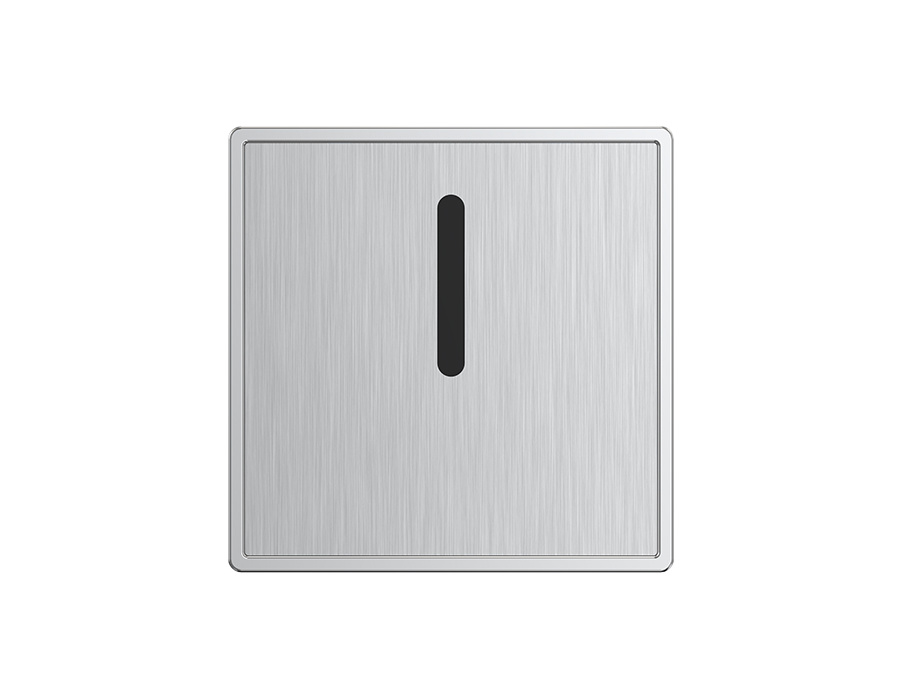 Sensor urinal flushometer refers to a new type of induction flushometer, which includes a body, a fixed seat located at the lower part of the body, a valve disc set on the fixed seat, a solenoid valve set on the valve disc, a sending, receiving device. The induction flush valve is convenient for maintenance and installation of the induction device, and has a simple and compact structure. At the same time, the water outlet pipe joint at the lower end of the induction pedal flush valve can be retrofitted with a faucet nozzle, which can be used as a water faucet, and has multiple purposes and can be used in various occasions.
The sensor urinal flushometer manufacturer tells you that the valve disc has a water outlet at the lower end, and the water outlet in the valve disc is provided with a protruding cylinder. The upper end of the cylinder is a water level port. There is a pressure relief and drainage hole beside the sealing mouth. The pressure relief and drainage hole is connected with the water outlet. The lower side of the valve disc is provided with a water inlet. The water inlet of the disc is matched, and the water outlet of the body is correspondingly communicated with the water outlet at the lower end of the valve disc.
---
customized Sensor urinal flushometer company,Best Sensor urinal flushometer Manufacturers china