Above Counter Basin Sensor Soap Dispenser - A Touch-Free Solution for Enhanced Hygiene in Public Restrooms
---
---
The above counter basin sensor soap dispenser is a state-of-the-art innovation that is changing the way we maintain hygiene in public restrooms. It uses sensor technology to dispense liquid soap without any physical contact, providing a touch-free solution to prevent the spread of germs and bacteria.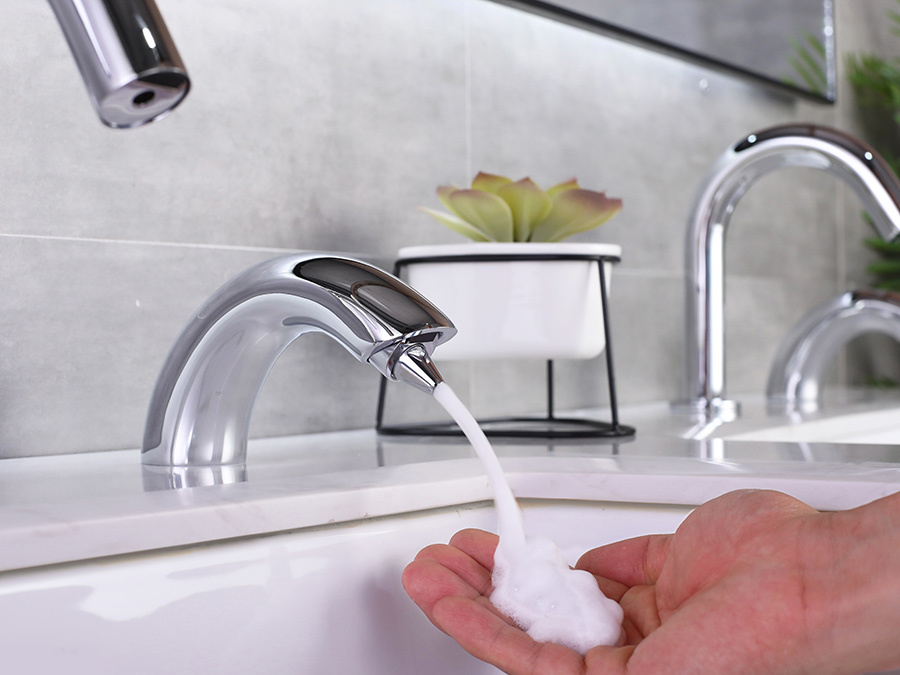 One of the primary benefits of above counter basin sensor soap dispensers is their user-friendly nature. They are easy to use, requiring no physical contact whatsoever, which reduces the chances of cross-contamination, particularly in public restrooms. The sensors are activated by placing hands under the dispenser, which triggers the soap to dispense.
Moreover, these dispensers ensure precisely controlled soap dispensing. They are designed to dispense the correct amount of soap required for effective hand washing, which reduces wastage and lowers the cost of soap supplies.
Another advantage of above counter basin sensor soap dispensers is the streamlined design that blends seamlessly with modern washbasins. They are sleek and slim and perfectly complement contemporary bathroom fittings, enhancing the aesthetics of washrooms.
Furthermore, these sensors also play a role in conserving resources. They use minimal energy, making them environmentally friendly and sustainable. Since they prevent overuse of soap, they also reduce the volume of soap required, ultimately minimizing waste.
In conclusion, above counter basin sensor soap dispensers are revolutionizing the hygiene industry by providing a touch-free, precisely controlled and user-friendly soap dispensing solution that helps limit the transmission of germs and bacteria. Their sleek and modern design also makes them a stylish addition to contemporary washroom facilities. With the increasing focus on hygiene, these dispensers are becoming an essential feature in public restrooms, promoting efficient and convenient personal hygiene practices.
---
Above counter basin sensor soap dispenser