The Future of Hand Hygiene - Above Counter Basin Sensor Soap Dispensers
---
---
As the world continues to grapple with the Covid-19 pandemic, hand hygiene has become more critical than ever before. Decades of research show that effective handwashing is perhaps the most important and reliable means of limiting the spread of infectious diseases. The above counter basin sensor soap dispenser represents a significant improvement in hand hygiene technology, offering a touch-free, user-friendly solution to promote hand hygiene practices.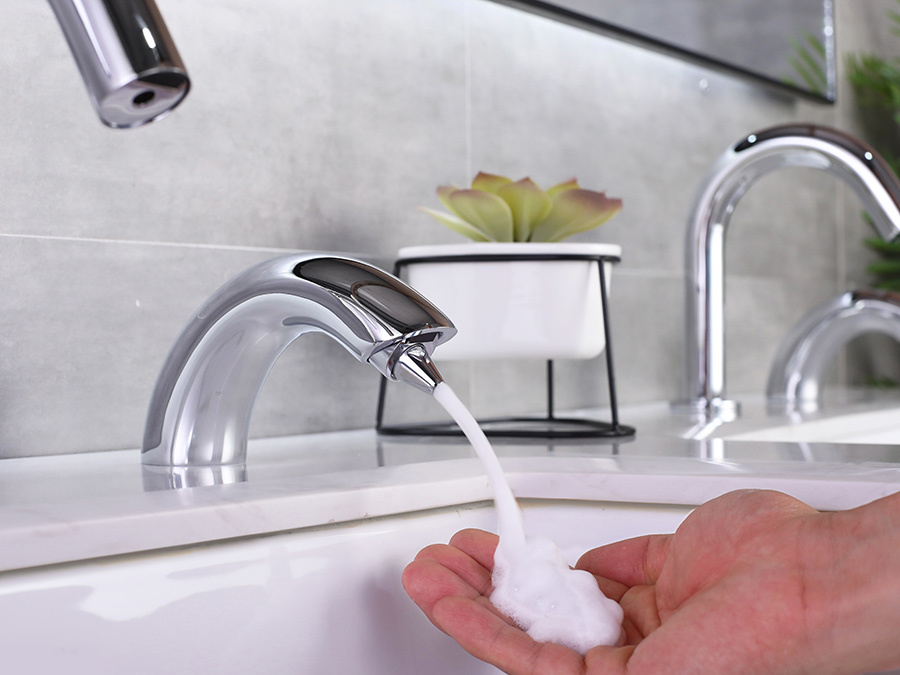 Above counter basin sensor soap dispensers use a range of sensing technologies, such as motion and touchless sensors, to dispense soap without physical contact. This technology makes them ideal for public restrooms, where touching communal surfaces can pose a risk to health. The user simply places their hands under the dispenser, and the sensor triggers the precise amount of soap automatically.
In addition to being more hygienic, above counter basin sensor soap dispensers help conserve resources. Their precise dispensing mechanism ensures minimal soap wastage, reducing the amount of soap necessary per handwash. This, in turn, saves costs while reducing the environmental impact of each use.
Moreover, these dispensers are also user-friendly, making them ideal for public use. As they dispense soap automatically, users need not touch any surfaces, reducing the chance of cross-contamination. The streamlined design also makes them highly adaptable to different restroom settings, ensuring compatibility with modern washbasins.
With the increasing focus on hand hygiene in public facilities, the above-counter basin sensor soap dispenser is becoming an increasingly essential and innovative addition to modern washroom facilities. As the pandemic has highlighted the importance of maintaining hygiene standards, these dispensers are set to become a permanent feature of public restrooms, promoting efficient and convenient personal hygiene practices.
In conclusion, the above counter basin sensor soap dispenser heralds the future of hand hygiene. Its touch-free, user-friendly operation and precise dispensing make it a valuable tool in promoting and preserving the health and well-being of communities worldwide.
---
Above counter basin sensor soap dispenser