Improving Hygiene and Efficiency: Sensor Toilet Flush Valve with Button Revolutionizes Bathroom Experience
---
---
In a major stride towards enhancing hygiene and efficiency in public restrooms, the introduction of the Sensor toilet flush valve with button is set to transform the way toilets are operated. This innovative technology combines the convenience of a sensor-based system with the flexibility of manual control, offering improved sanitation and water conservation.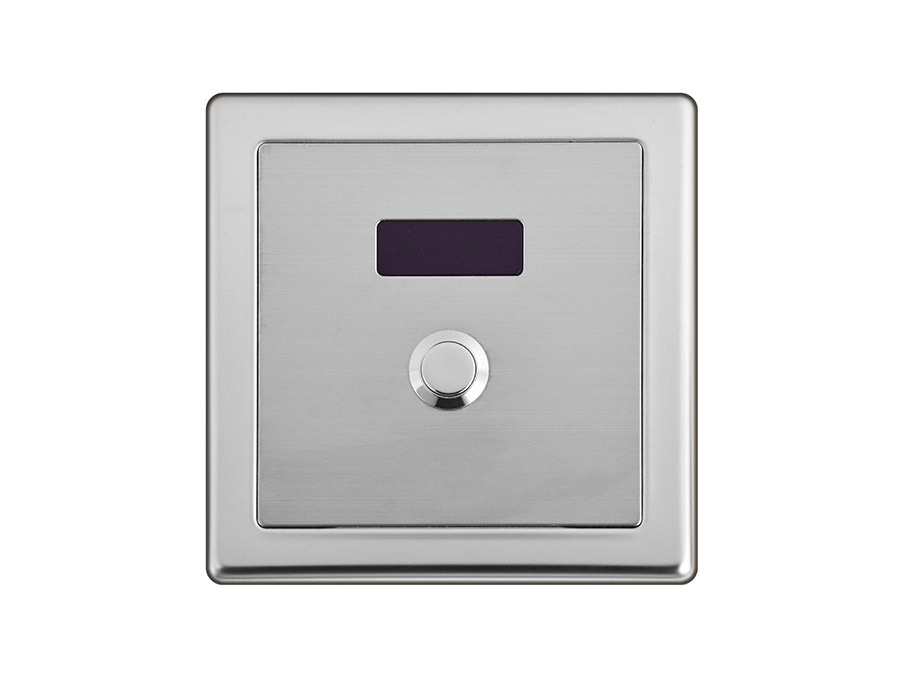 The sensor toilet flush valve with a button operates via advanced proximity sensors, which detect the presence of a user. Upon detecting movement, the valve automatically initiates a flushing cycle, ensuring a touchless and hygienic experience. This hands-free functionality significantly reduces the spread of germs, providing a cleaner and safer restroom environment.
In addition to the sensor-based operation, the inclusion of a manual button provides users with the flexibility to manually initiate a flush if needed. This feature offers enhanced ease of use and control, allowing individuals to customize their flushing preferences. The presence of both sensor and manual options ensures a reliable and user-friendly experience for all restroom visitors.
Beyond the hygienic advantages, the sensor toilet flush valve with a button contributes to water conservation efforts. The advanced sensors are designed to optimize water usage by initiating the appropriate flush cycle based on occupancy and usage patterns. In conjunction with water-saving mechanisms, such as dual-flush options or adjustable flush settings, this technology helps minimize water wastage, promoting sustainable practices.
The combination of sensor technology and manual control also improves maintenance and monitoring processes. The sensors provide valuable data on restroom usage, allowing facility managers to analyze patterns and optimize cleaning schedules. Additionally, the inclusion of a manual button simplifies maintenance procedures, as technicians can easily test and troubleshoot the valve without relying solely on sensor functionality.
The introduction of the Sensor toilet flush valve with button is a testament to the industry's commitment to improving restroom experiences. Its touchless operation, water-saving capabilities, and user flexibility address key concerns associated with public restroom hygiene and water conservation. By adopting this technology, facilities prioritize the well-being of their visitors while embracing sustainability practices.
Furthermore, the sensor toilet flush valve with a button is not limited to public restrooms. Its applicability extends to residential settings, hotels, offices, and other establishments that prioritize cleanliness and water efficiency. The convenience and versatility offered by this technology make it a valuable asset in enhancing personal hygiene and reducing environmental impact.
In conclusion, the integration of the Sensor toilet flush valve with button brings significant advancements to restroom technology. By combining touchless, sensor-based operation with manual control, this innovative solution improves hygiene, water conservation, and user satisfaction. As the industry continues to embrace smart and sustainable solutions, this technology marks a significant step forward in transforming the restroom experience for individuals worldwide.
---
Sensor toilet flush valve with button