Function introduction of Sensor urinal flush valve
---
---
Sensor urinal flush valve is a new type of water supply equipment in modern sanitary ware. Sensor urinal flush valve has the characteristics of avoiding hand touch and cross infection. A good-quality sensor urinal flush valve not only has this feature, but also has many advantages. So what are the advantages of the sensor sensor urinal flush valve? Today, the Sensor urinal flush valve manufacturer will answer you.
Sensor urinal flush valve can be divided into concealed sensor urinal flush valve and exposed sensor urinal flush valve according to the installation method. The advantages of surface installation are convenience and easy maintenance. Concealed installation will be more beautiful and easy to clean. Let's take a look at the functional characteristics of the Sensor urinal flush valve.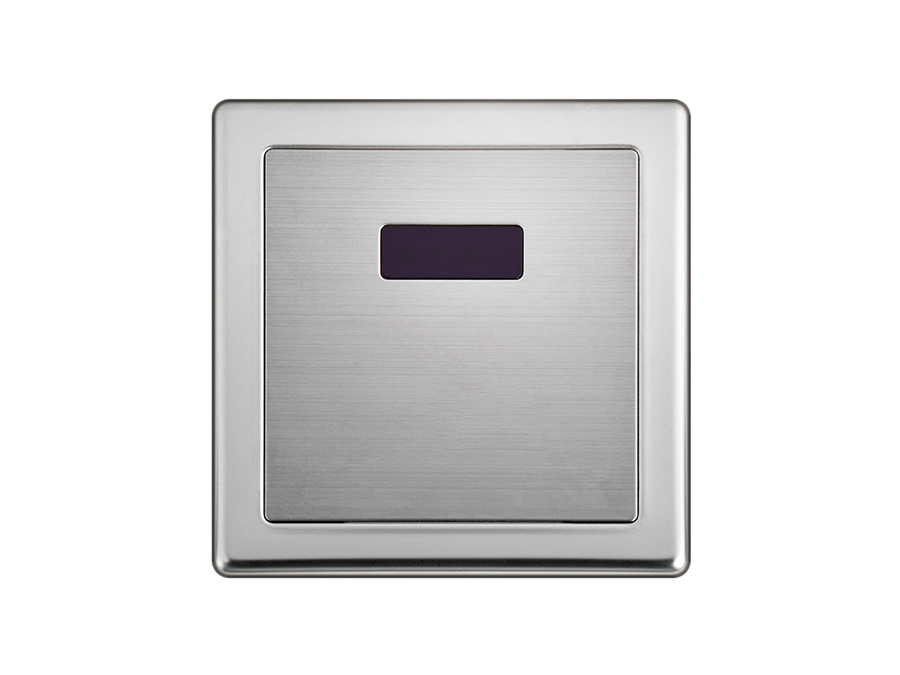 1. Intelligent water saving:
Sensor urinal flush valve manufacturers tell you to use intelligent selection of single and double-stage flushing methods. The sensor can perform intelligent flushing control according to the frequency of use of the urinal, which can more effectively avoid the waste of water resources (water pressure is 0.3-0.6MPa). ).
2. Intelligent deodorization:
When the urinal is not in use for a long time, the Sensor urinal flush valve automatically flushes water every 24 hours to prevent the water in the trap from drying up and causing the odor to flow back.
3. Convenient and hygienic:
The flushing action in the bucket is automatically completed by the sensor, without manual operation, the flushing is thorough, leaving no peculiar smell, ensuring the indoor air is clean and preventing the spread of bacteria.
4. Intelligent power saving:
Using digital technology, ultra-low energy consumption.
5. Sensitive adjustment:
The sensor is controlled by a microcomputer, and the sensing range is automatically set according to the working environment, without manual debugging.
6. Weak electricity reminder:
The DC type product is equipped with a battery replacement prompt function. When the battery power is insufficient, the indicator light is always on, indicating that the battery should be replaced.
7. Easy maintenance:
The built-in water flow regulator and filter of the Sensor urinal flush valve allow non-professionals to easily adjust the water volume and clean the filter regularly.
8. Applicable places:
Hotels, guesthouses, department stores, schools, office buildings, airports and other public places.
The Sensor urinal flush valve is different from the traditional mechanical flush valve. The Sensor urinal flush valve uses infrared induction to control the water outlet. The Sensor urinal flush valve does not need to be touched by hand, which reduces the risk of virus transmission and infection. Now it can be seen in subway stations one after another. Its presence, Sensor urinal flush valve manufacturers believe that with the continuous development of technology, more and more convenient and practical products will emerge in the future, and I am very happy to share with you, thank you!
---
customized,Sensor,urinal,flush,valve,Sensor,urinal,flush,valve,company