Save water, start with the use of sensor hose
---
---
We all know that water is our precious resource. Our country has always been a water-scarce country. Water resources are not abundant, but water waste is very serious. We must know that when we are wasting water, there is no water to drink in many places. Waste is reflected in all aspects, such as the unturned faucet and so on. Since the emergence of sensor faucets, this problem has been reduced a lot. Now the faucets in public places are basically automatically sensored. The function of the induction faucet is also very extensive.
1. Intelligent water-saving: automatic induction control to open and close, extend your hand or water container, washing items into the sensing range, the faucet will automatically discharge water, and stop the water after leaving, the water saving function is significant.
2. Overtime protection: 30 seconds of overtime washing and automatic water shutoff function to avoid waste of water resources caused by foreign objects in the sensing range for a long time.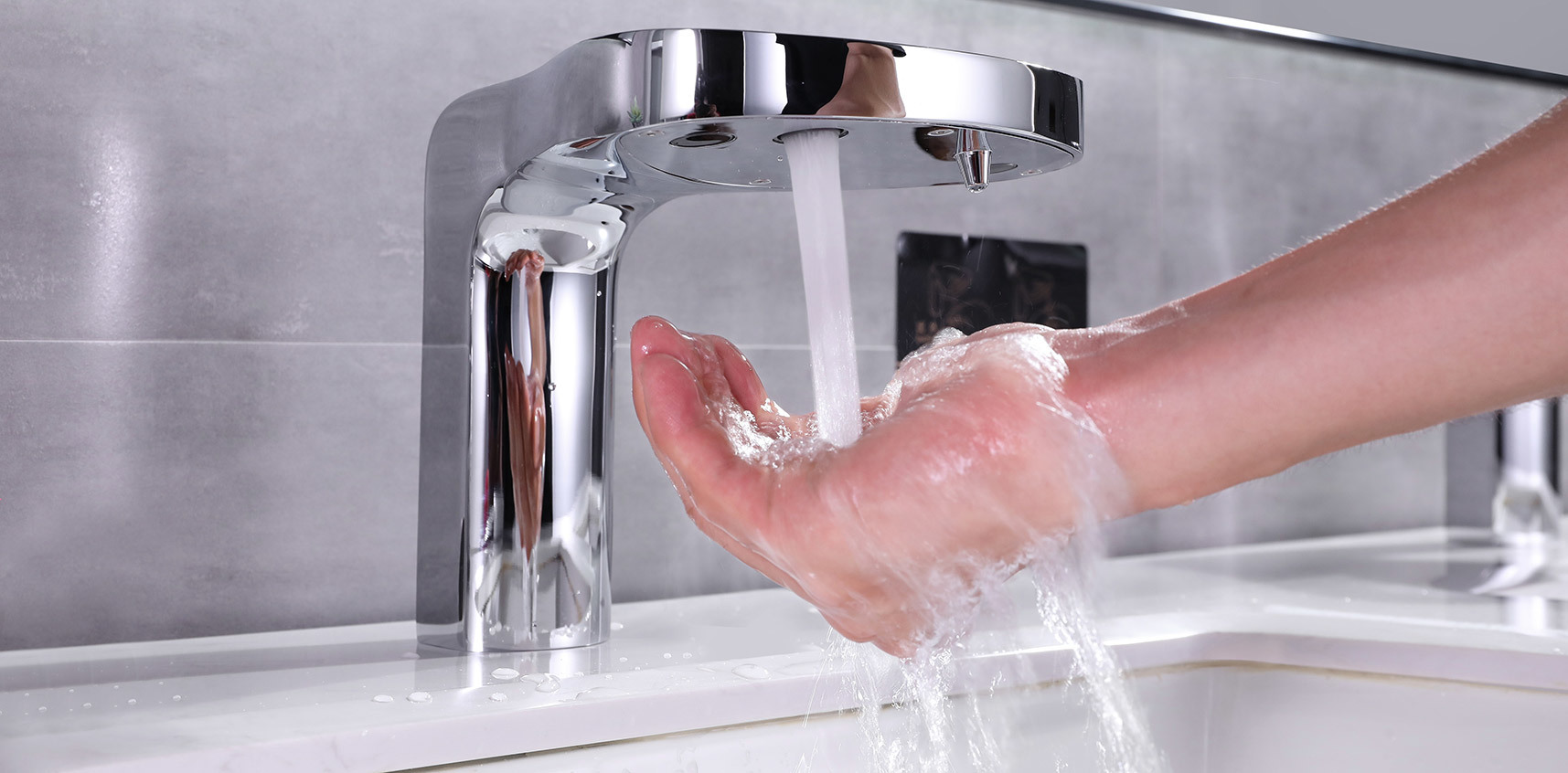 3. Convenience and sanitation: The water switch is completely automatically completed by the sensor, and no human hands need to touch the faucet, effectively avoiding cross-infection of bacteria.
4. Intelligent power saving: The induction faucet adopts modern digital technology and ultra-low energy consumption (DC type products use 4 AA alkaline batteries, quiescent current ≤60μA).
5. Strong adaptability: the sensitivity (range) can be adjusted according to different use environments.
6. Production process: brass precision casting, chrome-plated surface treatment, permanent luster; streamlined design, strong modernity.
7. Convenient maintenance: Built-in filter prevents impurities from flowing into the solenoid valve and affects normal operation, and it is easy to clean.
8. Weak current reminder: DC products are equipped with a battery replacement reminder function. When the battery power is insufficient, the indicator light is always on, prompting to replace the battery in time.
9. Applicable places: hotels, guesthouses, office buildings, airports, medical institutions and other public places
After using the sensor faucet, it can effectively save more than 30% of water. Many places in our country are still in a serious water shortage. Water is not endless. It is our precious natural resource. We must protect it and waste it. Water resources are a shameful behavior. Our families can also use sensor faucets, which can also avoid a lot of waste. You must know that when we are wasting, people in many places have no water to drink. Save water, start with me, start with the use of sensitive faucets!
---